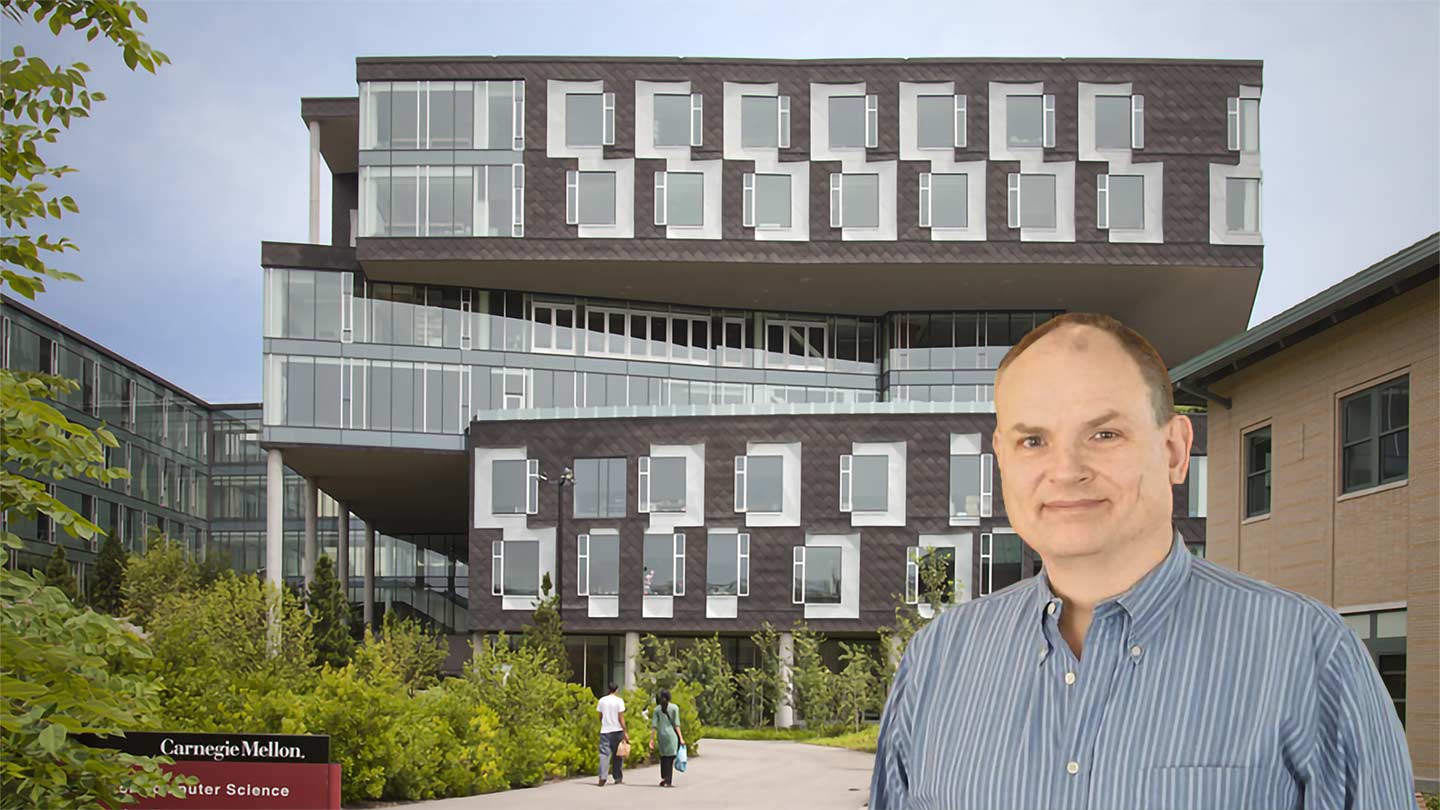 August 28, 2018
Moore Steps Down as Dean of CMU's School of Computer Science
Top Computer Science School Has Enrolled More Women, Added New Programs Under His Leadership
By Byron Spice bspice(through)cs.cmu.edu
Media Inquiries
Byron Spice
Director of Media Relations
Andrew W. Moore has announced he will step down as dean of Carnegie Mellon University's School of Computer Science and as a professor of computer science and robotics, effective at the end of the calendar year.
Moore, who said he is stepping down to accept a new professional opportunity, joined the Carnegie Mellon faculty in 1993. He was recruited by Google in 2006 to establish its Pittsburgh office and serve as a vice president. He returned to CMU as dean of the world's top-ranked computer science school in August 2014.
"When I took this post four years ago, I talked of how I was inspired by the world-changing ideas and technologies spawned by the School of Computer Science; today I can say I'm simply awed by what's happening here — everything ranging from our research in artificial intelligence to the increasing diversity of our student body. I am bursting with excitement to see where SCS is going next."
"I want to express my deepest thanks to the amazing students, faculty and staff of SCS," Moore said. "This school is extremely strong and remains a thought-leader in computer science and robotics. With the technological changes now facing mankind, the world has never needed a strong SCS more than it does today."
Carnegie Mellon President Farnam Jahanian said Moore's impact on CMU and Pittsburgh cannot be overstated.
"Andrew Moore has been passionate about the impact of technology on society and a leader in the way technology enhances people's lives. At this pivotal time for both the School of Computer Science and Carnegie Mellon, we will make sure the momentum he built will continue," Jahanian said.
Moore, known for his expertise in artificial intelligence and robotics, has pushed to increase the size and diversity of SCS's student body, in response to the overwhelming demand for the school's graduates. Women have reached parity with men in the last three incoming classes of undergraduates, and the size of the incoming class has increased from 139 in 2014 to a record 211 this year.
New Carnegie Mellon undergraduate degrees in computational biology and artificial intelligence have been established. Outreach efforts to K-12 students begun under Moore's guidance are designed to increase the number of underrepresented minorities studying computer science.
"Through his exceptional gift of explaining technology and presenting a vision of the future, Andrew has helped to establish Pittsburgh as a prominent hub of the new economy, and also greatly enhanced our institutional reputation," Jahanian said.
Moore has sought to leverage the school's pioneering work in artificial intelligence, establishing a CMU AI initiative that now includes more than 200 faculty from across campus working together on some of today's most pressing issues. He has been an outspoken proponent of AI, testifying before Congress and consulting regularly with government and industrial leaders. Though AI sometimes is depicted as a possible menace, Moore has contended that AI holds great potential for good, and has urged researchers to consider the societal impact of their work in this area.
Jahanian said in the next few weeks an interim dean will be appointed and a national search for Moore's successor will begin.
Moore received a doctorate from the University of Cambridge in 1991. In 2005, he was elected a fellow of the American Association for Artificial Intelligence.