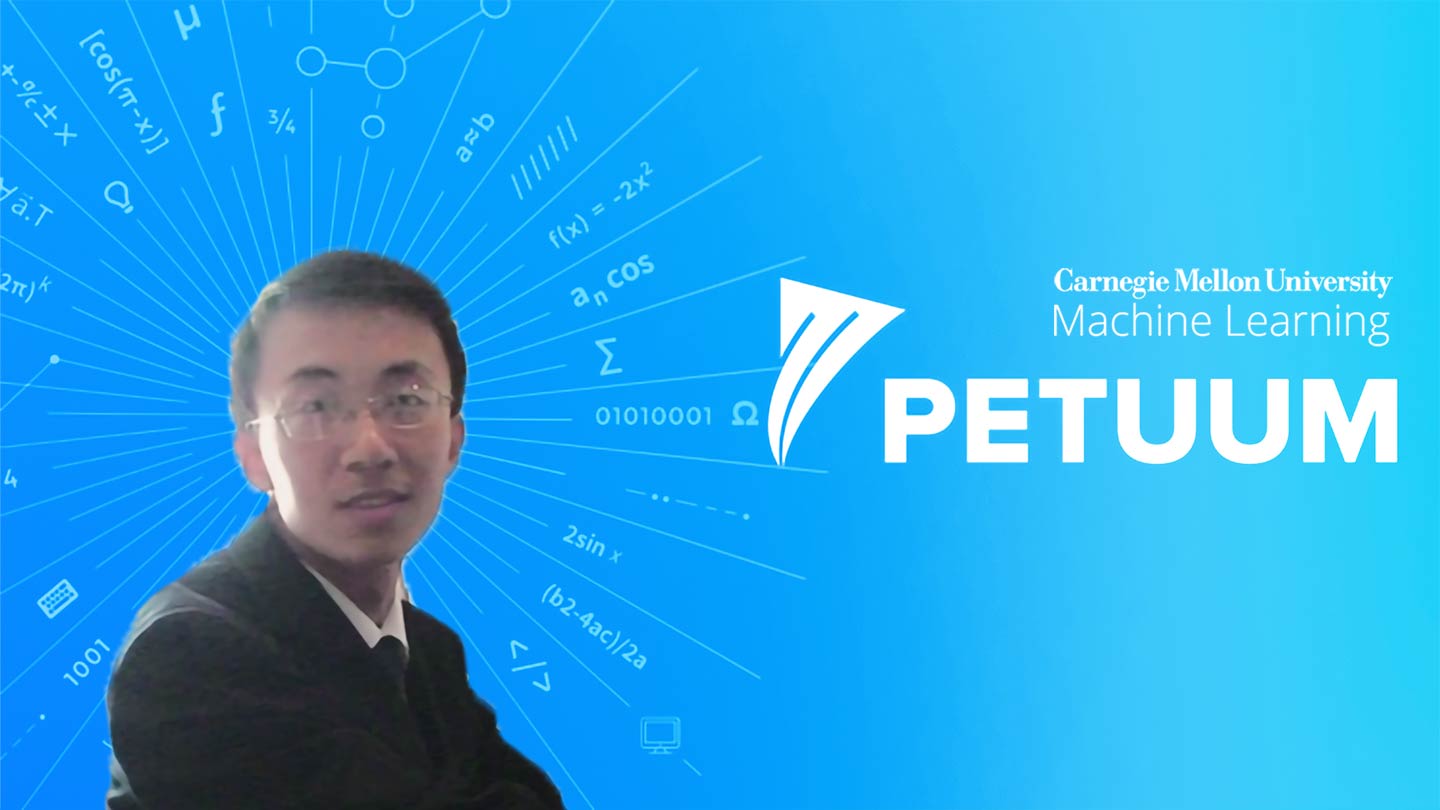 October 19, 2018
ML PhD Graduate Pengtao Xie Selected as a Winner on Pittsburgh Business Times' Innovator Awards 2018
By Roberto Iriondo ririondo(through)cs.cmu.edu
Machine learning PhD graduate and Senior Director of Data Solutions and Service at Petuum, Inc. Pengtao Xie, has been selected as a winner of the Pittsburgh Business Times' Innovator Awards 2018! We are proud to share the news and celebrate Pengtao's well-deserved recognition.
Pengtao obtained his PhD in machine learning from the Machine Learning Department at Carnegie Mellon University in 2018. His research interests include latent variable models (LVMs) to address various complex-modeling issues presented in big data, developing diversity promoting regularization approaches of LVMs to capture infrequent patterns and reduce model complexity, along designing distributed systems to facilitate large-scale inference and learning of LVMs, and developing privacy preservation techniques to protect users' privacy in cloud machine learning.
At Petuum, Pengtao currently leads the development of PetuumMed, Petuum's AI medical assistant, which enables physicians and other healthcare practitioners to spend their time more efficiently, focusing on quality patient care rather than data entry, report generation, billing, and other administrative tasks.
PetuumMed's purpose is to assist and augment the work of skilled medical professions, so Pengtao and his team engage closely with domain experts like physicians and hospitals to understand their workflow and requirements in order to implement cutting-edge, medically specific algorithms. To learn more about the work Pengtao and his team are doing with PetuumMed, below please find some recommended reads:
We could not be happier as to congratulate Pengtao on receiving the Pittsburgh Innovators Award. However, this is not the first time Pengtao's exceptional work has been recognized, he regularly serves as a program committee member and reviewer for over 10 renowned machine learning, natural language processing, computer vision, and data mining conferences and journals. In addition, Pengtao has been named a Siebel Scholar and received the Goldman Sachs Global Leader Scholarship and the National Scholarship of China.
To learn more about Pengtao's passions and experiences, check out Petuum's blog on "Getting to know Pengtao Xie." Moreover, if you are interested in working with technology leaders like Pengtao to industrialize AI, check out Petuum's careers page.