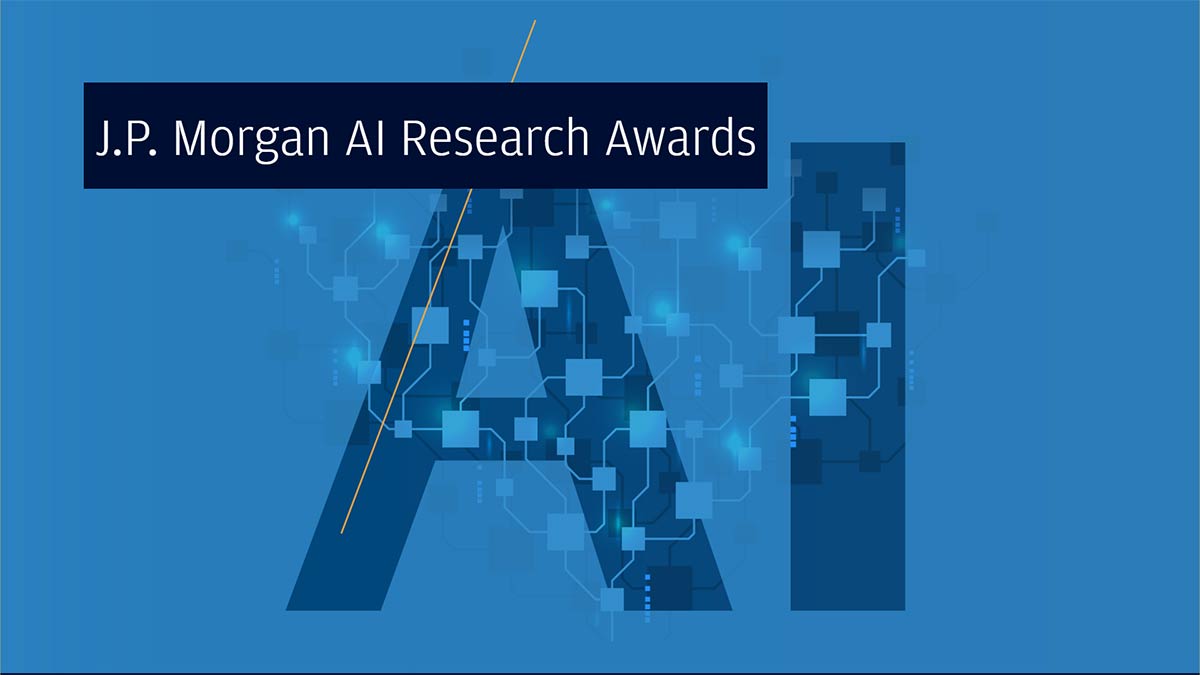 April 01, 2019
Members Affiliated With the Machine Learning Department Win J.P. Morgan AI Research Awards 2019
By Roberto Iriondo ririondo(through)cs.cmu.edu
J.P. Morgan AI Research just completed a round of their prestigious J.P. Morgan AI Research Awards. Faculty members Ameet Talwalkar, Ariel Procaccia and Tom Mitchell have won Faculty Research Awards, along PhD student Adarsh Prasad with a PhD Fellowship.    
The J.P. Morgan AI Research Awards 2019 empower the best research thinkers across AI today – helping them to achieve their goals tomorrow. J.P. Morgan is a leader in applying AI and Data Analytics to make life easier for their clients and businesses. This is only possible by collaborating with the brightest research minds.
J.P. Morgan aims to advance cutting-edge AI research to solve real-world problems. In order to achieve this goal, they have established and supported partnerships in research and innovation between university faculty and J.P. Morgan.
J.P. Morgan looks for exceptional talent: those who have the skills and imagination to potentially transform the way we live and work, and change the financial industry. J.P. Morgan wants to energize those who are on a journey, who seek to experiment and challenge and who are at the vanguard of shaping all of our futures.
J.P. Morgan Chase & Co has awarded 47 financial grants to university faculty and PhD students for artificial intelligence research, ramping up its efforts in the emerging technology, the bank announced on Monday, March 25, 2019.
Winners of the J.P. Morgan's first AI Research Awards will study the use of AI and machine learning in areas including investment advice, risk management, digital assistants and trading behavior.
J.P. Morgan and other financial institutions have been investing more to develop artificial intelligence-based technology to better process the vast amounts of data they collect and produce, and to become more efficient.
Congratulations to the well-deserving recipients of this round's awards. If you are interested in applying to the next round, please visit AI Research at J.P. Morgan's website for more information.
Leila Wehbe Wins Google Faculty Research Award
Leila Wehbe Wins Google Faculty Research Award
By Roberto Iriondo