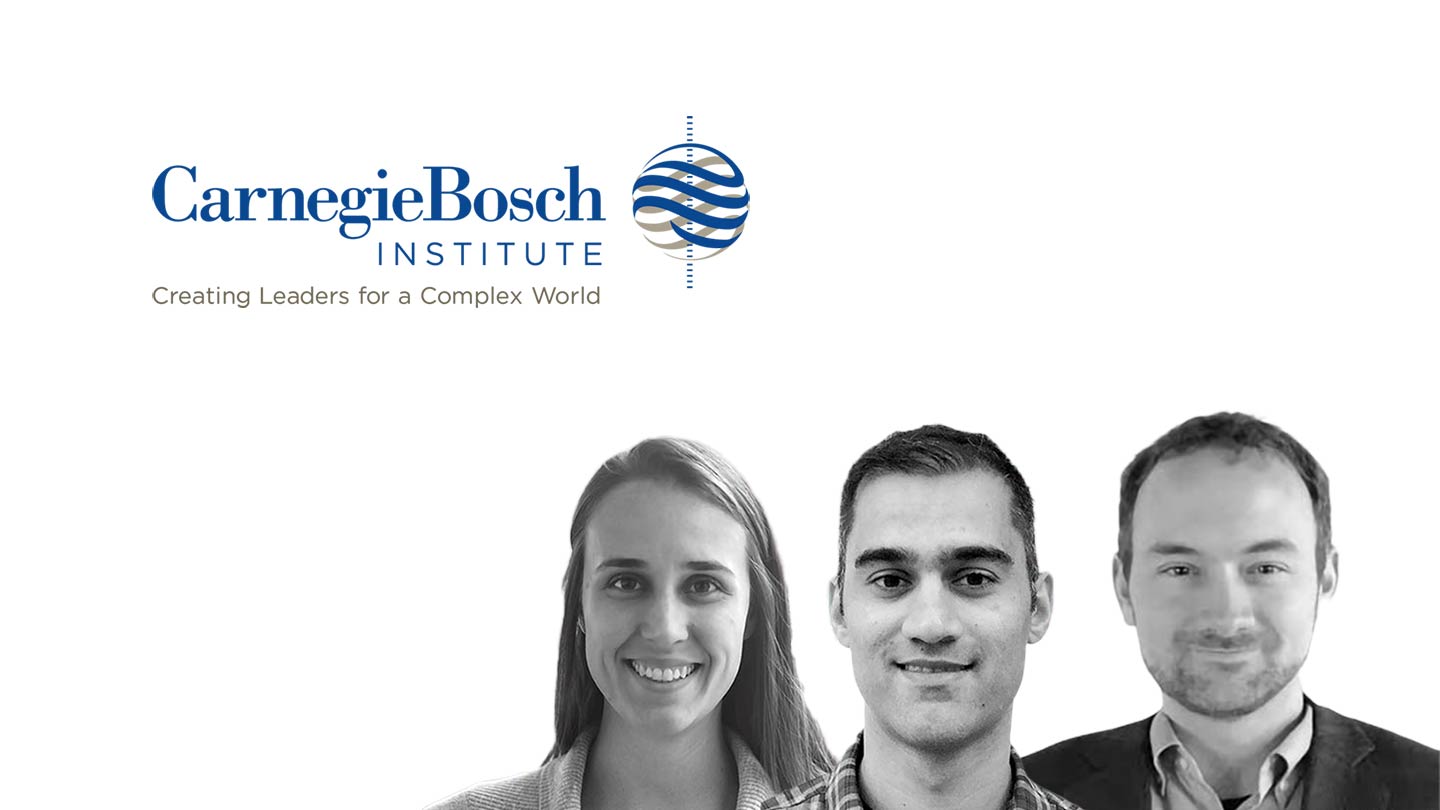 May 08, 2019
Machine Learning Faculty Members Win Carnegie Bosch Institute Research Awards 2019
By Roberto Iriondo ririondo(through)cs.cmu.edu
The Carnegie Bosch Institute has announced the results of its initial call for research grant proposals. After a comprehensive review process, six research projects were selected for funding through a Carnegie Bosch Institute Research Award.
CBI received 44 submissions involving 75 unique faculty spanning six colleges and schools at Carnegie Mellon University. This tremendous response created a high level of competition for the awards. Carnegie Bosch Institute more than doubled its initial budget for funding, in order to support six projects. The CBI Research Steering Committee utilized a thorough selection process, assessing all submissions based on a number of review criteria drawn directly from the call for proposals.
Faculty members affiliated with the Machine Learning Department at Carnegie Mellon University were awarded research awards with the following projects: 
In alignment with the CBI research mission, the selected projects promote collaboration through the involvement of multiple faculty, interdisciplinary interaction, and involvement or leveraging of industry partners where possible. All projects are expected to lead to applied research results with high impact and excellence demonstrated through visibility (e.g. publication of research results) and/or potential utilization of applied results.
The selected research proposals involve four different topic areas of particular interest to the CBI research mission at the intersection of business and technology:
Crowd Centric Computing & Interaction: Approaches that enable humans and machines to collaborate on sophisticated cognitive tasks at internet-scale, thereby paving the way for the next-generation of AI applications
Connected & Intelligent Systems & Services: Innovative approaches to safeguard personally identifiable information collected in the IoT, enabling the development of personalized services while respecting individual privacy
Disruptive Materials & Sustainable Manufacturing: Creating breakthrough production techniques and functional materials via combinations of Computational Material Science (CMS), Artificial Intelligence (AI), and Quantum Simulation (QS)
Ethics and AI: Understanding of the socio-economic implications of AI and how related technologies impact mankind, including questions around policy / legal frameworks, governance, fairness, and trust
Learn more about the Carnegie Bosch Institute.
Machine Learning Faculty Members Win Carnegie Bosch Institute Research Awards 2019
Machine Learning Faculty Members Win Carnegie Bosch Institute Research Awards 2019
By Roberto Iriondo