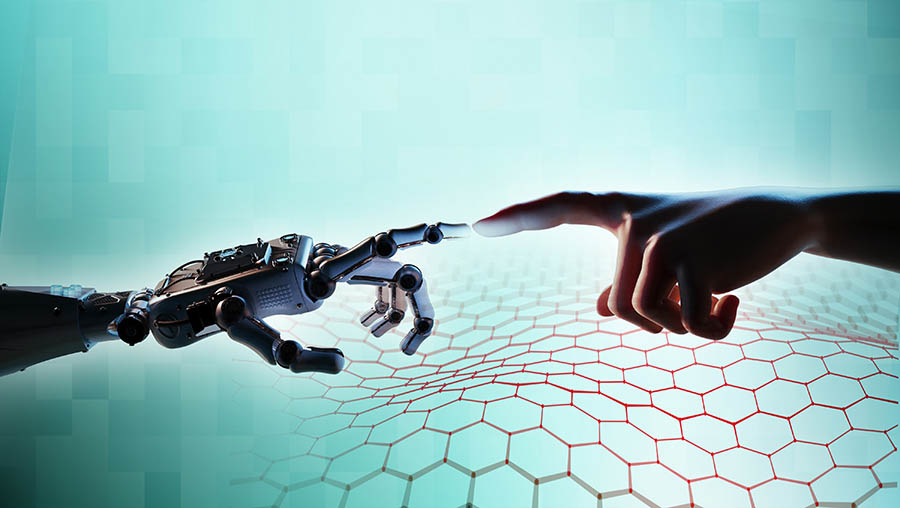 April 01, 2022
CMU Launches Responsible AI Initiative To Direct Technology Toward Social Responsibility
Artificial intelligence has the potential to improve our daily lives, whether it's by helping doctors better diagnose and treat disease, reducing jail recidivism, or connecting people in need with social services to assist them. The extent to which AI will empower us to make better decisions and enhance our lives in equitable ways depends on the researchers, organizations, business leaders and policymakers at the forefront of this technology.
To that end, Carnegie Mellon University — considered a birthplace of artificial intelligence — is launching the Responsible AI Initiative to bring research in this field under the umbrella of fairness, accountability, transparency and ethics, and to apply these principles to real-world applications affecting society.
Housed at the Block Center for Technology and Society, the Responsible AI Initiative is spearheaded by faculty in the School of Computer Science (SCS) and the Heinz College of Information Systems and Public Policy. The initiative's leaders include Jodi Forlizzi, the Herbert A. Simon Professor in Computer Science and Human-Computer Interaction and the associate dean for diversity, equity and inclusion in SCS; Rayid Ghani, a professor in the Machine Learning Department (MLD) and the Heinz College; and Hoda Heidari, an assistant professor in MLD and the Institute for Software Research.
"At CMU, we believe that AI must be designed, developed and deployed responsibly to ensure accountability and transparency, and lead toward a more just and equitable world," Forlizzi said. "CMU has the expertise and ingenuity that is necessary to direct advances in AI toward social responsibility."
The Responsible AI initiative unites researchers and educators from computer science, engineering, decision sciences, philosophy, the arts, economics, psychology, public policy, statistics and business. It will strive to translate research into policy and positive social impacts; work with local communications and the public; enhance education for students, faculty and staff; and build collaboration to develop AI methodologies and tools that will enable learning, practice and research.
As work in AI evolves, so will the initiative, adjusting and adapting to address the opportunities and challenges identified by government, industry, nonprofit and community partners. Activities under the initiative will include education and training workshops, research projects, collaborative projects, and community events.
To launch the initiative, CMU will host a discussion among experts in the field from academia, government, industry and the foundation communities on Monday, April 4. The event will include a conversation about the future of AI and the importance of pursuing it in a responsible manner between Heidari; Sorelle Friedler, assistant director for data and democracy in the White House Office of Science and Technology Policy; Paula Goldman, chief ethical and humane use officer at Salesforce; and Claudia Juech, vice president of data and society at the Patrick J. McGovern Foundation.
The panel discussion begins at 4 p.m. and is free and open to the public. Learn more about the event and register on the Responsible AI website.