History of the Machine Learning Department at Carnegie Mellon
The Machine Learning Department at Carnegie Mellon University was founded in the spring of 2006 as the world's first machine learning academic department. It evolved from an earlier organization called the Center for Automated Learning and Discovery (CALD), created in 1997. CALD was designed to bring together an interdisciplinary group of researchers with a shared interest in statistics and machine learning.
The first collection of CALD faculty participants were primarily from the Statistics Department and departments within the School of Computer Science, but also included faculty from philosophy, engineering, the business school, and biological science.
Statistics Professor Stephen Fienberg and Computer Science Professor Tom Mitchell were the primary faculty involved in creating CALD. In 1999 CALD began its first educational program, a Master's degree in "Knowledge Discovery and Data Mining."
In 2002, we launched our Ph.D. program in "Computational and Statistical Learning," and simultaneously converted the Master's degree program into a secondary Master's program, available only to CMU Ph.D. students. Once CALD began to offer educational programs, It also began hiring its faculty.
By spring of 2006, we petitioned the university to change CALD to the Machine Learning Department, In creating this academic department in 2006, Carnegie Mellon University signaled both its belief that the discipline of machine learning forms a field of enduring academic importance, and its intention to be a leader in helping to shape this rapidly developing field.
The department's research strategy is to maintain a balance between research into the cure statistical-computational theory of machine learning, and research inventing new algorithms and new problem formulations relevant to practical applications.
The Ph.D. and Master's programs in Machine Learning were among the first degree programs in the world to offer specialized training in machine learning. The department offers a Ph.D. program in Machine Learning, and joint Ph.D. programs in Statistics and Machine Learning, Machine Learning and Public Policy, and Neural Computation and Machine Learning. We also offer an undergraduate minor in Machine Learning and primary and secondary Masters in Machine Learning.
Our mission is to help lead the development of the discipline of Machine Learning, by performing leading research In this field, by developing and propagating a model academic curriculum for the field, and by helping society to benefit from the knowledge gained by the field.
History of the Machine Learning Department at Carnegie Mellon
2019-01-14
2019-01-14
History of the Machine Learning Department at Carnegie Mellon University.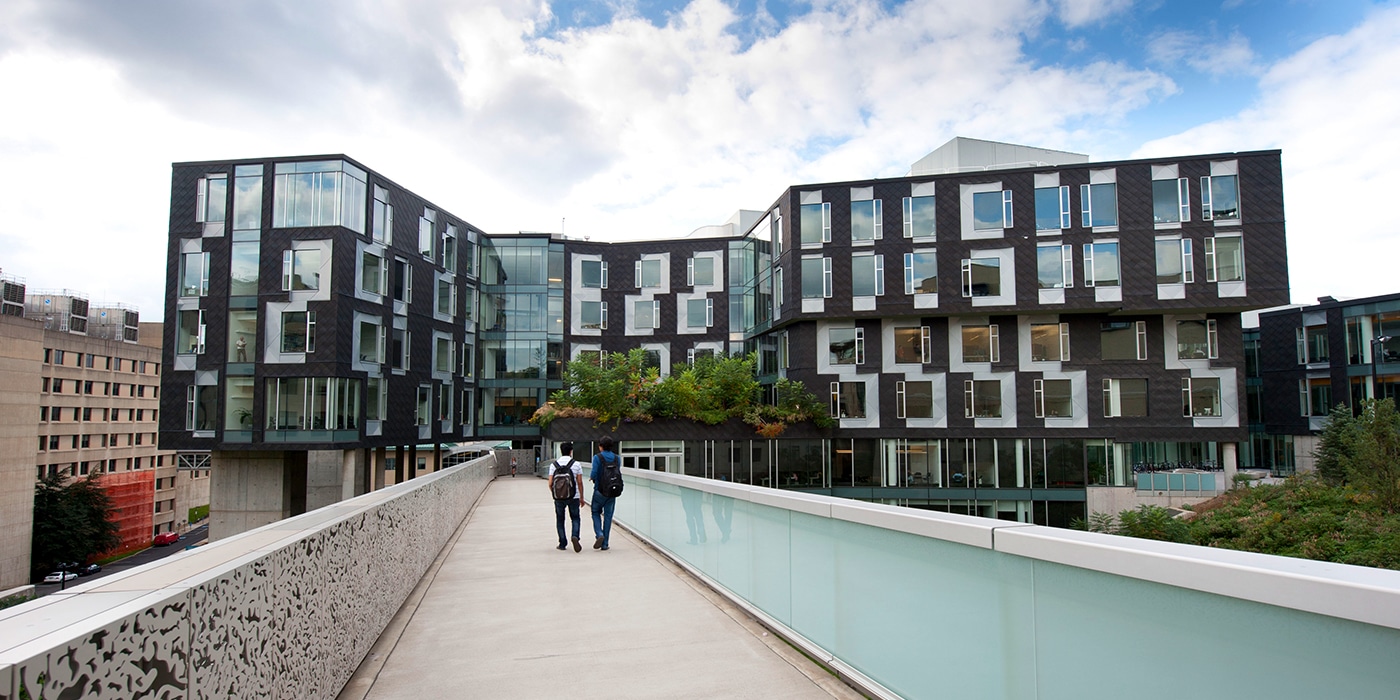 Author:
Roberto Iriondo
Machine Learning Department, Carnegie Mellon University
History of the Machine Learning Department at Carnegie Mellon The Machine Learning Department at Carnegie Mellon University, founded in the spring of 2006, is the world's first machine learning academic department. It evolved from an earlier organization called the Center for Automated Learning and Discovery (CALD), created in 1997. CALD, designed to bring together an interdisciplinary group of researchers with a shared interest in statistics and machine learning. The first collection of CALD faculty participants were primarily from the Statistics Department and departments within the School of Computer Science, but also included faculty from philosophy, engineering, the business school, and biological science. Statistics Professor Stephen Fienberg and Computer Science Professor Tom Mitchell were the primary faculty involved in creating CALD. In 1999 CALD began its first educational program, a Master's degree in "Knowledge Discovery and Data Mining." In 2002, we launched our Ph.D. program in "Computational and Statistical Learning," and simultaneously converted the Master's degree program into a secondary Master's program, available only to CMU Ph.D. students. Once CALD began to offer educational programs, It also began hiring its faculty. By spring of 2006, we petitioned the university to change CALD to the Machine Learning Department, In creating this academic department in 2006, Carnegie Mellon University signaled both its belief that the discipline of machine learning forms a field of enduring academic importance, and its intention to be a leader in helping to shape this rapidly developing field. The department's research strategy is to maintain a balance between research into the cure statistical-computational theory of machine learning, and research inventing new algorithms and new problem formulations relevant to practical applications. The Ph.D.and Master's programs in Machine Learning were among the first degree programs in the world to offer specialized training in machine learning. The department offers a Ph.D. program in Machine Learning, and joint Ph.D. programs in Statistics and Machine Learning, Machine Learning and Public Policy, and Neural Computation and Machine Learning. We also offer an undergraduate minor in Machine Learning and primary and secondary Masters in Machine Learning. Our mission is to help lead the development of the discipline of Machine Learning, by performing leading research In this field, by developing and propagating a model academic curriculum for the field, and by helping society to benefit from the knowledge gained by the field. Consumer Information